SEA KALE
REVISED
Juli 2018
Where most plants die in salty sea storms andfreezing cold weather, the sea kale flourishes. Therefore a dense population of sea kale, also known as
Crambe maritima
, can be found growing in between the stones of the revetment of the longest dam in Europe, the Afsluitdijk. Providing 32 kilometers of road, with on the roadside a wild vegetable that was eaten in the Middle Ages, cultivated in the 19th century, and long forgotten in contemporary cuisine. As a consequence most of us never experienced the delicate taste of the seakale sprouts and broccolis, which is close to asparagus with a hint of nuts.
To get the tastiest sprouts, sea kale must be grown in the dark, similar to asparagus and chicory. In small scale vegetable gardens this is done by placing a terra-cotta over the plant. At the large scale of the Afsluitdijk, the sprouts are covered by placing a lid on top. At the end of February, there is a harvest feast where the lids are being opened and visitors can cut their own portion. In the weeks after, the plants are harvested by the seakale farmer and sold to restaurants working with locally produced products. In summer the Afsluitdijk Wadden Center is the starting point for sea kale Tours to cut broccolis and owers.


This new form of saline agriculture ts into a future of environmental issues such as soil salinization and rising sea levels. 'Sea kale - Revised' shows how a manmade landscape, provides an ecosystem with a unique taste worth exploring. Sea kale contributes to our national cuisine while celebrating the national heritage of our dikes.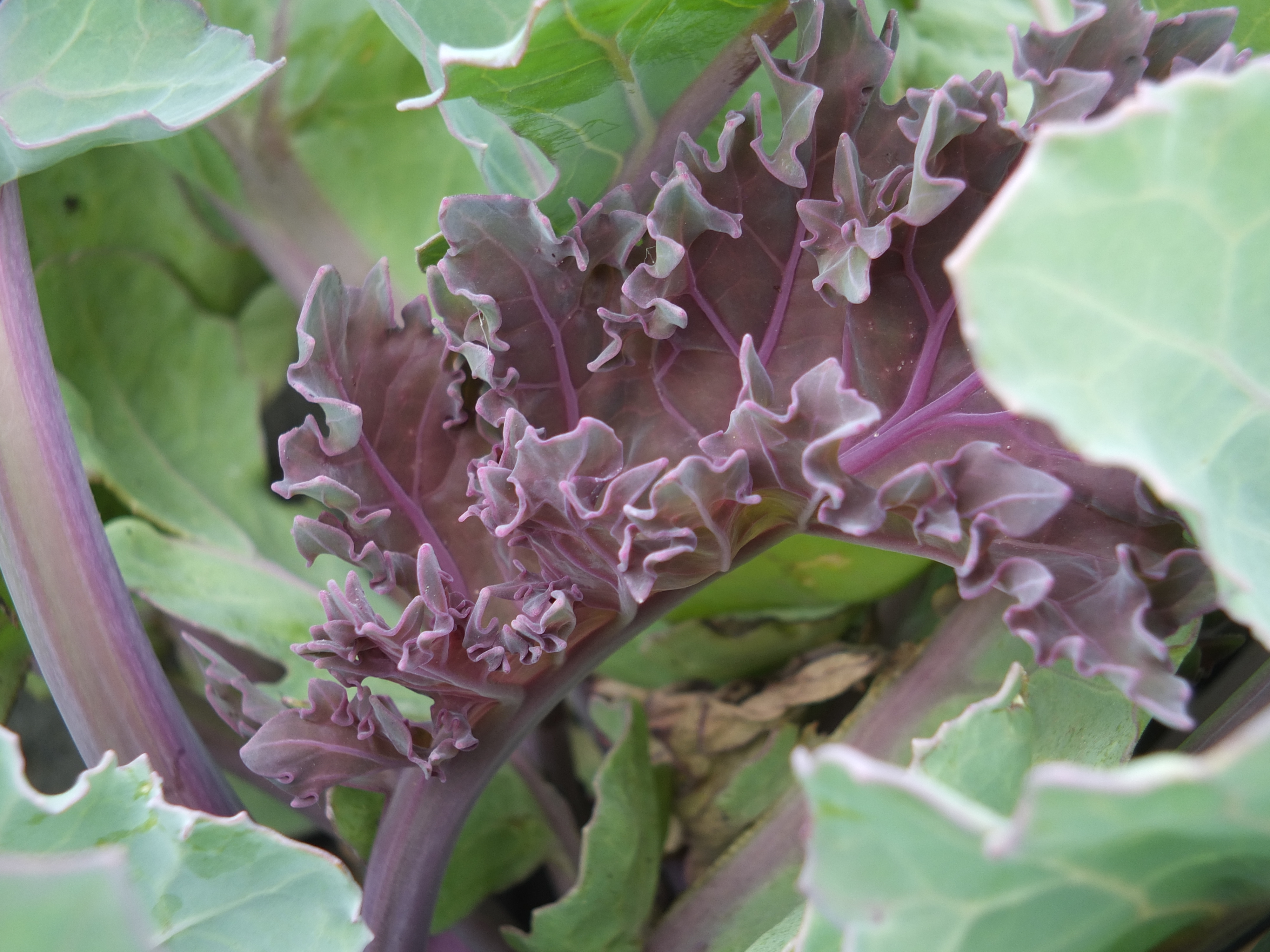 The project consists out of three dif-ferent scale models, each exploring sea kale farming on another scale. The 1:1 concrete tiles are the first prototypes, replacing the current basalt blocks on the Afsluitdijk. In reality the tiles will have a height of 50 centimetres to strengthen
the dike. Zooming out, the secondscale model shows the new facadeplaced onto the dike. Here you can see the sea kale farming during the four seasons. The 1:200 model represents a cross section of the Afsluitdijk. With a projection, the dike comes a live. Cars and busses drive by the sea kale, while the concept is explained.